Home /
Cases /
Singtel strategic location with new rated Tier 3 Plus on TIA-942 standard data centre, DC West, complements the development plans for Jurong to become the next largest regional and commercial hub outside the Central Business District. Apart from its state-of-the-art facilities, it will offer diversity to our network of data centres located in the central and eastern of Singapore. Services range from entry-level rack space, high density rack solutions to caged areas to customised private vaults.
Cooling system feature:
Water cooled chiller system: N+1 with closed loop chilled
water distribution system
CRAC configuration: N+20%
Cooling density built to 2000W/sqm
Fully integrated and monitored climate control systems
24hrs of makeup water storage at full load
The Challenge
Due to the requirement for Tier 3 Plus DC, critical mission for system is important which only allow the system to have a downtime for 15min a year due to the Cloud data for the CRAH unit. Every valve quality is important as it may affect the system if there is a quality issue. Also, delivery for the valve is critical for the short construction period to cater for the need for new tenant.
The Solution
AVK_ICV have been specified for the project due to renown quality for the valves. Valve was designed to meet the most stringent requirement for indoor and outdoor purposes. Moreover, as AVK provide all the parts for our own factories, quality is ensured at every part.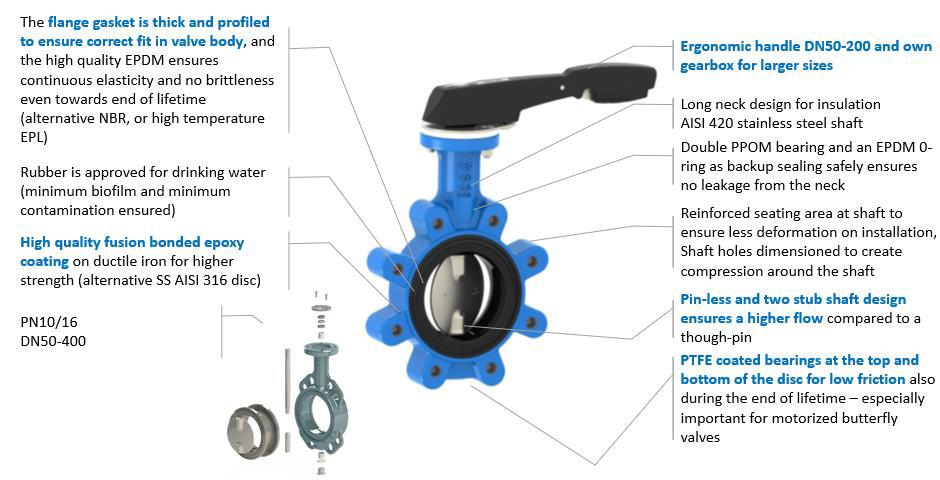 Project description
Project Type: New Data Centre
Project Name: Singtel West Data Centre
Application: HVAC
Location: Singapore
Owner: Singtel Group
Consultant: DSCO Group
Contractor: Shin Nippon Air Technologies
Distributor: Chemline Product Asia Pte Ltd
Products
AVK_ICV Concentric Butterfly Valve
Application: Crac, Chiller and Branch - 65mm to 400mm (2,000 pcs)
AVK_ICV Double Eccentric Butterfly Valve
Application: Header (Critical Mission) - 700mm to 1,200mm (150 pcs)